Renee Rokero is passionate about helping women and men achieve happiness and balance in their relationships and lives. Renee is a State of Hawaii Licensed Clinical Social Worker and Relationship Counselor specializing in individual and couples therapy, and maintains a private practice in Honolulu, Hawaii.

With over 20 years of professional clinical experience, Renee has crafted and fine tuned her skills as an expert in the following areas: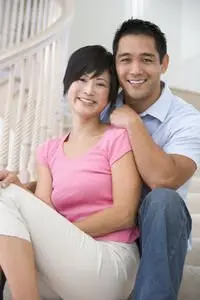 Intensive Marriage and Relationship Restoration
Relationship and Couples Counseling
Therapy for Depression and Anxiety
Grief/Loss Counseling
Educational, Work and Career Issues/Changes
Women's Issues
Pornography Addiction Support for Women
Conflict Resolution
Renee's therapeutic approach is to provide support and practical feedback to help clients effectively address personal life challenges. She integrates complementary methodologies and techniques to offer a highly personalized approach tailored to each client. With compassion and understanding, she works with each individual to help them build on their strengths and attain the personal growth they are committed to accomplishing.
Clinical services are confidential and most insurance plans are accepted.
---
Really, can ONE SIZE FIT ALL?
If only life were that simple. Life and relationships are not static but multidimensional with challenging and gentle twists and turns.
You are like a ka lei do scope , full of vibrant colors, twisting and turning through life's journeys. As such, my treatment approach for you will reflect your vibrant colors—your unique style, strengths and talents.


As a practical, interactive, solution-focused therapist, my treatment approach also blends conventional and alternative research-based approaches drawing upon a variety of styles and techniques to incorporate what will be most helpful for you.



The following is a list of research-based approaches to couple's therapy that I utilize and find highly effective:



Behavioral Couples Therapy
Integrative Behavioral Couples Therapy
Cognitive Behavioral Couples Therapy
Emotionally Focused Couples Therapy
Insight Oriented Couples Therapy

In addition, I also integrate lifestyle coaching to help clients discover the meaning and purpose of their lives. I specifically draw upon the works of Rick Warren and Eckhart Tolle.



Knowing your purpose will reduce your stress, focus your energy, simplify your decisions and give meaning to your life and relationships.

You are wonderfully complex. You are a combination of many different factors that SHAPE you:

S piritual gifts




H eart




A bilities




P ersonality




E xperience




"
ARE YOU READY TO EXPERIENCE A NEW SENSE OF WELL-BEING, DIGNITY AND EMPOWERMENT TO BETTER EQUIP YOU TO DEAL WITH LIFE CHALLENGES?"
YOUR JOURNEY BEGINS HERE.
Stop your relationship ambivalence and stop struggling.

The primary purpose of every human being is simply to be...
fully engaged in this moment, aligned with the natural flow of reality itself.

Make a commitment today to begin your journey and start creating the life you desire.

Learn to LIVE AND LOVE WITH PURPOSE.