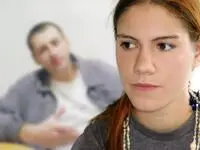 READY TO SPLIT?


Before you breakup, divorce or go your separate way, try one-to-one RELATIONSHIP BOOT CAMP!


~ Most relationships or marriages need help and an immediate shot in the arm. ~
It's normal for couples to disagree and fight from time to time. We argue about huge things like money, and little things like which TV show to watch.

Sometimes if a couple isn't getting along, a little intervention may be necessary.

You're probably familiar with couples counseling, but have you ever heard of one-to-one RELATIONSHIP BOOT CAMP!



It could be seen as the last shot to mending a broken connection or as relationship maintenance, like bringing your car in for its 30,000-mile tune-up.

Whether you are married, divorced, considering divorce, considering marriage or ever been hurt in a relationship, RELATIONSHIP BOOT CAMP is for you.

Ask yourself these questions :

Are you looking for a better life?
Need help finding freedom from past hurts?
Are you seeking more self-esteem, love, intimacy, worth, confidence or value?
Would you like to correct bad habits, anger, bitterness, fear, anxiety, depression and self-doubt?
Would you like to learn how to communicate clearly and honestly, how to listen, how to deal with conflicts, and how to argue respectfully?



I f you answered YES to any of the above, you need to get your butt into boot camp!
To schedule an appointment or for more information , please contact Renee Rokero at (808) 282-9045.
______________________________________________________________________
Caution : This is not the type of service where you can just sit back and watch. Only applicable for individuals and couples wanting to make positive changes in their lives. It's for people wanting to grow, mature and for those wanting to fine tune themselves.
~ No pain, no gain! ~
______________________________________________________________________
Renee E. Rokero, LSW, LCSW, is a licensed practitioner of psychotherapy with over 17 years of professional clinical experience specializing in various mood disturbances and life transitional issues related to termination of a relationship, divorce, grief/loss, educational and career changes, depression, anxiety, women's issues and achieving spiritual balance.
Clinical services are confidential and most insurance plans are accepted.