Welcome
---


"READY TO SPLIT?"

"S TUCK IN RELATIONSHIP
AMBIVALENCE AND JUST CAN'T
DECIDE IF YOU SHOULD
STAY OR LEAVE
YOUR RELATIONSHIP?"

"YOU THOUGHT THAT LOVE WOULD BE ENOUGH IN YOUR RELATIONSHIP AND TRIED TO ACCEPT THINGS BUT YOU STILL HAVE
SELF-DOUBT AND HEARTACHE?"
---
You're not alone...over 25 million Americans just can't decide whether to stay or leave their relationship.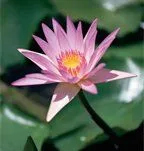 Before you breakup, divorce or go your separate way, try
COUPLES COUNSELING AND RELATIONSHIP BOOT CAMP!
Let me help you see clearly whether it's best for you to stay in your relationship or marriage or move on. I will show you how to diagnose your unique situation with self-analysis and provide concrete steps and expert guidelines to determine your personal bottom line.

For those of you who discover that your relationship or marriage is "just too good to leave" , together, we will tailor a specific action plan for your unique situation that will achieve the results you need.



Imagine experiencing a relationship and living life where the two of you could :
Effectively resolve conflicts and reach mutual understanding and agreement in your relationship.
Increase emotional and physical intimacy in your relationship.
Restore respect, trust, acceptance and companionship in your relationship.
"Just not good enough for you to stay?"
Not to worry, you will soon feel lliberated and whole again. Life doesn't have to be painful and empty. You are important and I can show you how to achieve the happiness you deserve and what is best for you.

Remember your personal bottom line ~
"You too must live and love with purpose."
Also imagine if you had the skills to :
Decrease stress levels and restore purpose, balance and harmony in your life.
Decrease feelings of sadness, emptiness and hopelessness.
Decrease nervousness, worry, jitteriness and excessive guilt (perhaps from an affair or addiction?)
Whether you are married, divorced, considering divorce, considering marriage or ever hurt in a relationship, RELATIONSHIP BOOT CAMP is for you! So, before you breakup, divorce or go your separate way, try one-to-one RELATIONSHIP BOOT CAMP!
It could be seen as the last shot to mending a broken connection or as relationship maintenance, like bringing your car in for its 30,000 mile tune-up. Really, it is just a phone call away.
Make a commitment TODAY to stop your relationship ambivalence,
once and for all, NOW!
"ARE YOU READY TO EXPERIENCE A NEW SENSE OF WELL-BEING, DIGNITY AND EMPOWERMENT TO BETTER EQUIP YOU TO DEAL WITH LIFE CHALLENGES?"
---
Renee E. Rokero, LSW, LCSW, is a licensed practitioner of psychotherapy with over 20 years of professional clinical experience specializing in various mood disturbances and life transitional issues related to termination of a relationship, divorce, grief/loss, educational and career changes, depression, anxiety, women's issues and achieving spiritual balance.

Clinical services are confidential and most insurance plans are accepted.